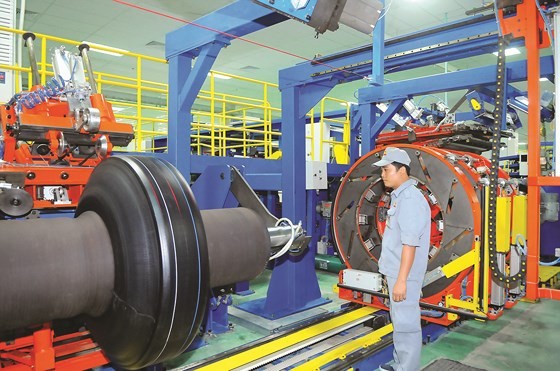 Automobile tire production at Casumina, the leading tire manufacturer in Vietnam. (Photo: Cao Thang/sggp.org.vn)
FDI has become a dynamic economic sector in Vietnam. At the end of last year, nearly 25,000 FDI projects were active in the country, with a total registered capital of 319 billion USD and disbursed capital of 172 billion USD.
Nguyen Van Toan, Vice President of the Vietnam FDI Association, said: "30 years is a relatively long period. It's possible to say that foreign investment has contributed significantly to Vietnam's development. First, it has provided capital for Vietnam's growth. Second, it has improved Vietnam's capacity in management and labor. Third, it has stimulated Vietnam to integrate."
During the early 1990s, FDI helped Vietnam resolve its labor redundancy and improve its workforce. While working for FDI companies, Vietnamese workers have matured in several areas: working style, corporate culture, professional and technical skills, and foreign language level.
Another achievement of FDI is that transfers of technology have boosted Vietnam's industrialization. Over the past 30 years of renewal and integration, Vietnam's technical infrastructure, transport system, seaports and airports have improved. FDI has brought about new ways of investing and doing business.
Vietnam now has more than 23,000 FDI enterprises, operating mainly in processing and manufacturing, real estate, and power generation and distribution.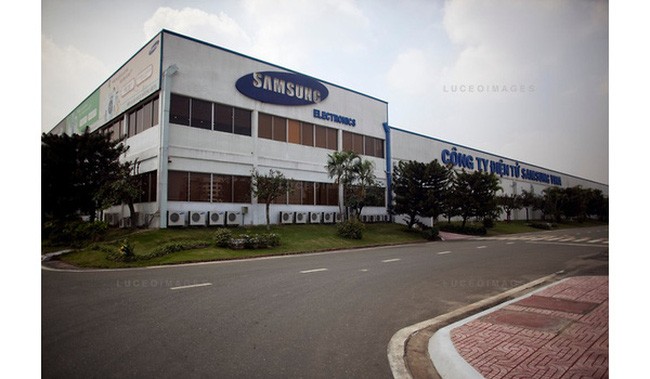 Samsung Group plans to make Vietnam its biggest production base. (Photo: cafef.vn)
FDI capital currently accounts for 25% of all investment capital. The Republic of Korea, Japan, and Singapore remain the 3 biggest investors in Vietnam. Samsung Group plans to make Vietnam its biggest production base and has recently built a research and development center that will employ 2,000 Vietnamese engineers.
Engineer Le Tien Anh, who works for Samsung Vietnam Mobile R&D Center, said: "We have had to overcome challenges to be as successful as we are. Samsung understands that Vietnamese people are able to do whatever is required."
The Vietnamese government has created new incentives to connect the FDI sector with domestic companies so that Vietnamese businesses can participate in the global value chain.
Nguồn: vovworld.vn